Chord Editor¶
The chord editor is displayed when a chord region is selected.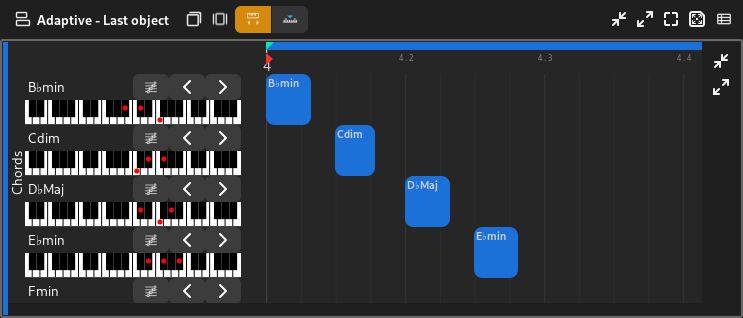 Its ruler behaves similarly to the editor ruler explained in Editor Ruler.
The chord editor has a list of chords on the left side that can be changed, and an arranger on the right side for creating chord progressions.