Ejecutando Zrythm#
Initial Configuration#
When you first run Zrythm, it will display a dialog that lets you configure the basic settings that Zrythm will use. These include the Zrythm user path and the language of the user interface.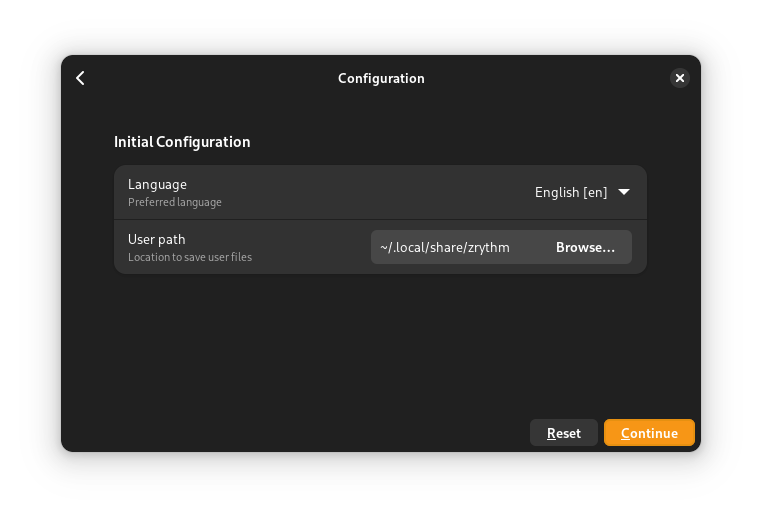 Language

Zrythm te permite elegir el idioma de la interfaz. La interfaz ya está traducida en múltiples idiomas, así que elige el idioma con el que te sientas más cómodo.

Nota

You must have a locale enabled for the language you want to use.

Path

Esta es la Ruta de usuario de Zrythm.