Main Toolbar¶
The main toolbar contains global actions, such as saving and loading a project or opening the preferences window.

About Dialog¶
Clicking the Zrythm icon will show the About dialog, which contains information about authors and copyright.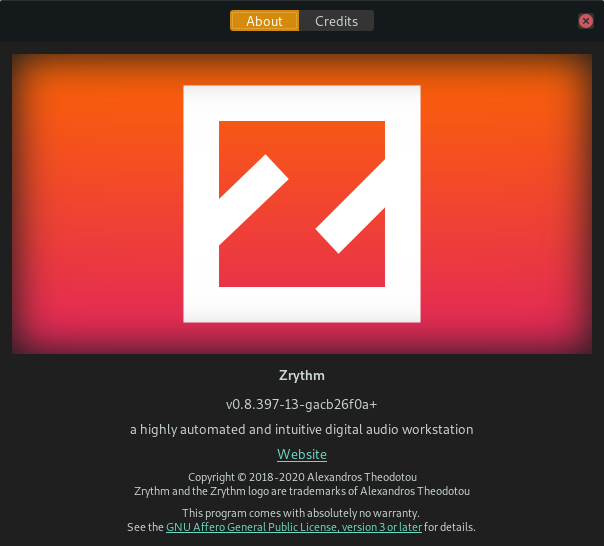 Additional Controls¶
The main toolbar also contains the following widgets.
There are the following buttons next to the name of the current project.
Scripting Interface

Shows the scripting interface.

Se også

See the Scripting section for more information.

Log Viewer

Displays the log, which gets updated real-time.

Innstillinger

Shows the preferences dialog.

MIDI In

The MIDI In widget shows the MIDI activity of auto-connected MIDI devices and the live waveform display shows the audio waveform from the master output.